Dobesh Construction has been providing superior construction services for the area's commercial and residential builds. With amazing attention to detail and his decades-long experience with construction and design, owner Bryan Dobesh puts all of his efforts into getting the client's dream to a reality.
After graduating from Southeast Technical Institute, Dobesh dove in to the construction industry and worked for some residential and commercial builders in the area. When he started his own business, Dobesh did so with years of experience in design, project management, sales, and even some IT exposure.
"I felt like I gained enough experience and was well rounded," says Dobesh of his decision to embark on entrepreneurship. "It was time to take the leap and go out on my own".
One of the many specialties that translate into an amazing client experience is his certification in and use of the Revit building design software. As one of the few in the area that uses this architectural design platform, Dobesh is able to work a client's build from design to construction. With Revit, Dobesh can create designs based on feedback from the client. These can then be generated into various documents to ensure placement, size, and other factors are addressed. From there, renderings can be created to allow a 3D perspective of the design which includes virtual tours, a fan favorite. This same software can assist with more accurate estimates of costs and provide detailed information to members of the team that need accurate data and information.

"I can take a drawing or concept and modify it to be what they want it to be," Dobesh explains of the Revit Architectural Software.
Being a smaller construction business allows Dobesh the ability to take on projects that are diverse in both style and material. This month, for instance, they are set to start on a build using structural insulated panels (SIPs) which are a great alternative to traditionally framed builds. They are cost-effective by saving energy and labor costs and are environmentally responsible.
Another of the durable and energy-efficient technologies that Dobesh Construction can employ on builds is the use of ICFs or Insulating Concrete Forms. While the product basics have been around for many years, the newest innovations resulted in great products. The ICFs of modern days are formed when concrete is poured and set between two layers of insulation material which creates a "cast-in-place" of insulated strength.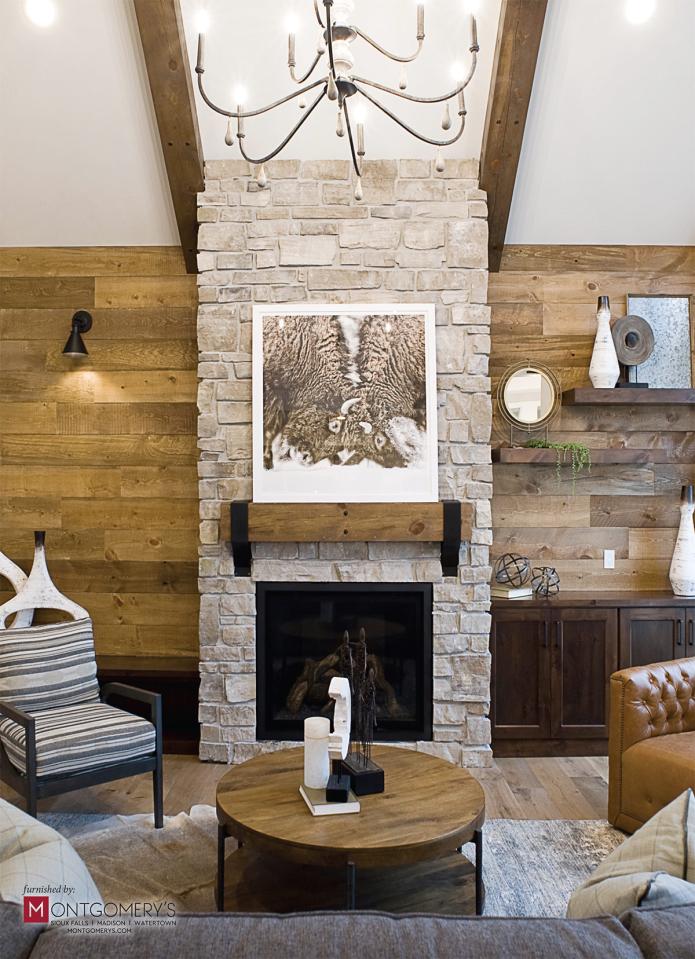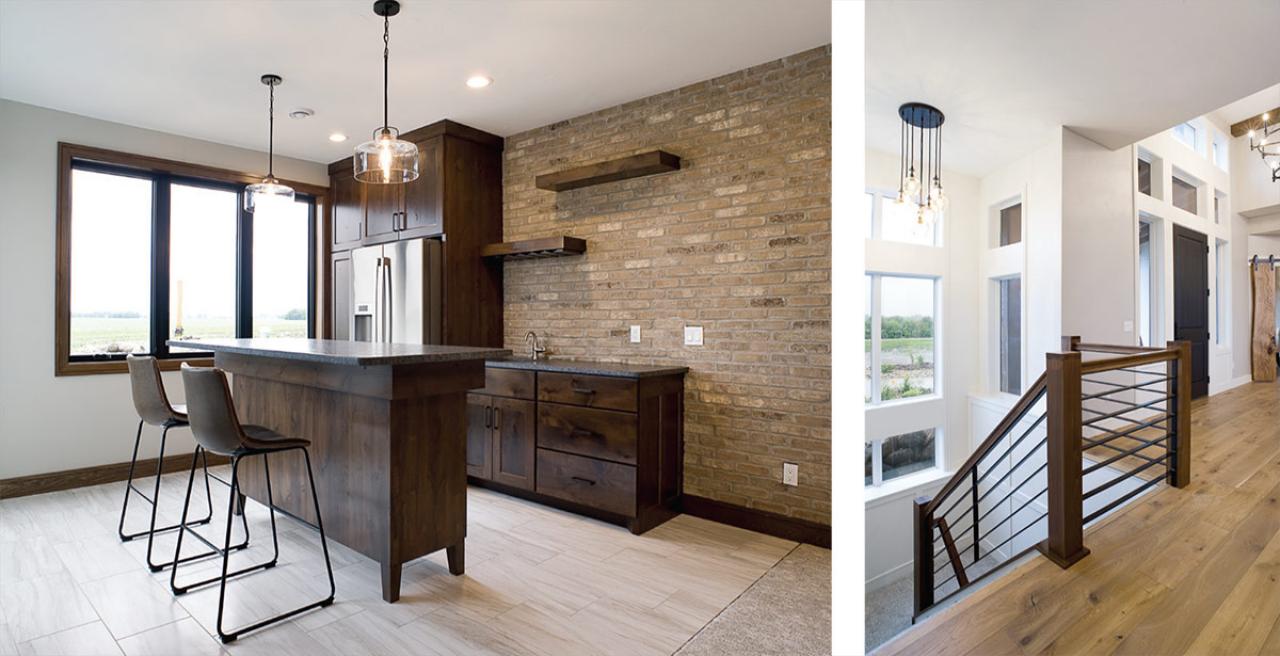 No matter what stage of the build you are in, Dobesh Construction is committed to providing exceptional quality and craftsmanship with every service. They have the incredible ability to create designs from napkin sketched ideas, help with locating the perfect piece of land, and the industry knowledge to prepare and bid on products and services. As a general contractor business, Dobesh Construction relies on networks of skilled and trusted subcontractors to bring a client's vision to life.
While Dobesh Construction is a small design and management operation, for now, Dobesh gives credit to his wife, Julie, who continues putting her hard work into maintaining various parts of the business when things get busy. And it doesn't look like things are slowing down.
In addition to the residential builds, Dobesh Construction is currently finishing a commercial build at 60th and Marion that includes a strip mall and a gas station. And just like with any other project, Dobesh is throwing everything he has into meeting his own high standards and the customer's expectations.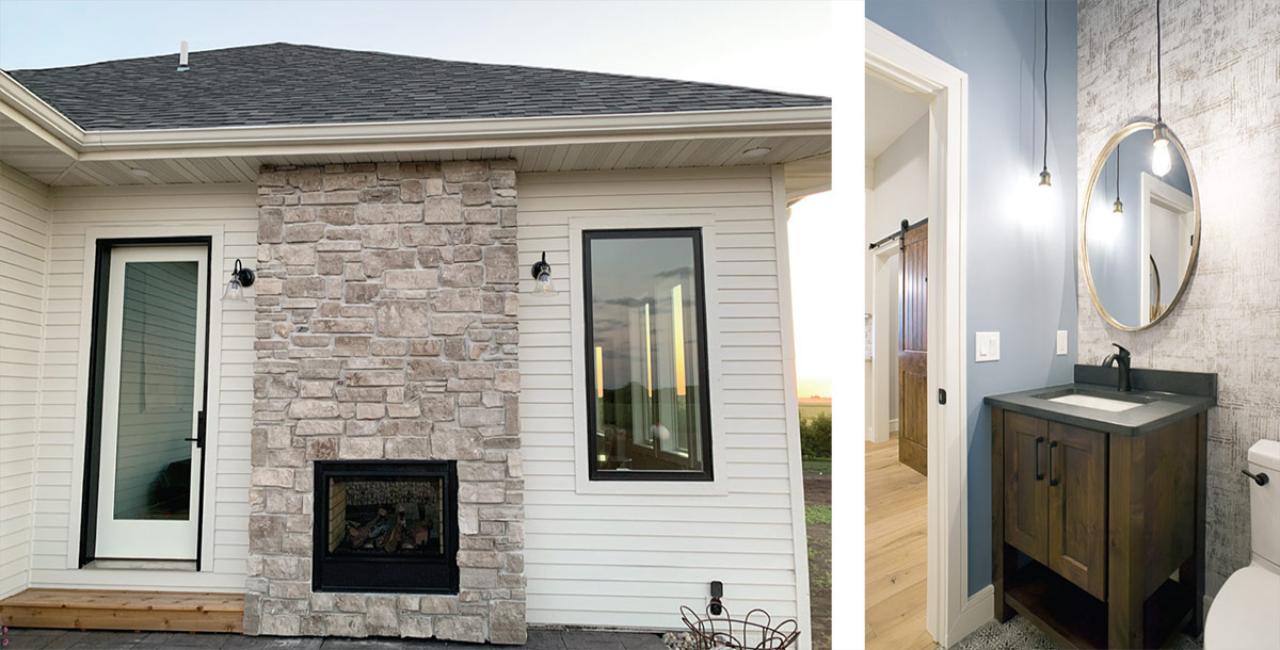 From design to construction for residential and commercial builds, Dobesh Construction is a premiere project development, design, and construction company that is committed to exceeding expectations. "My dedication and focus in supporting clients to communicate their goals and dreams in the design stage is really enjoyable for me. I build each home as though it were my own, giving attention to detail, quality and my client's wishes," said Dobesh.
Dobesh has a home on the upcoming Fall Parade of Homes at 47254 279th St., Sioux Falls.

A tour of this home to take in the amazing craftsmanship in person is highly recommended!

The home is furnished by Montgomery Furniture and it's a stunner!
Also visit them online at dobeshconstruction.com to learn more about their services and recent projects or look them up on Facebook @DobeshConstruction.